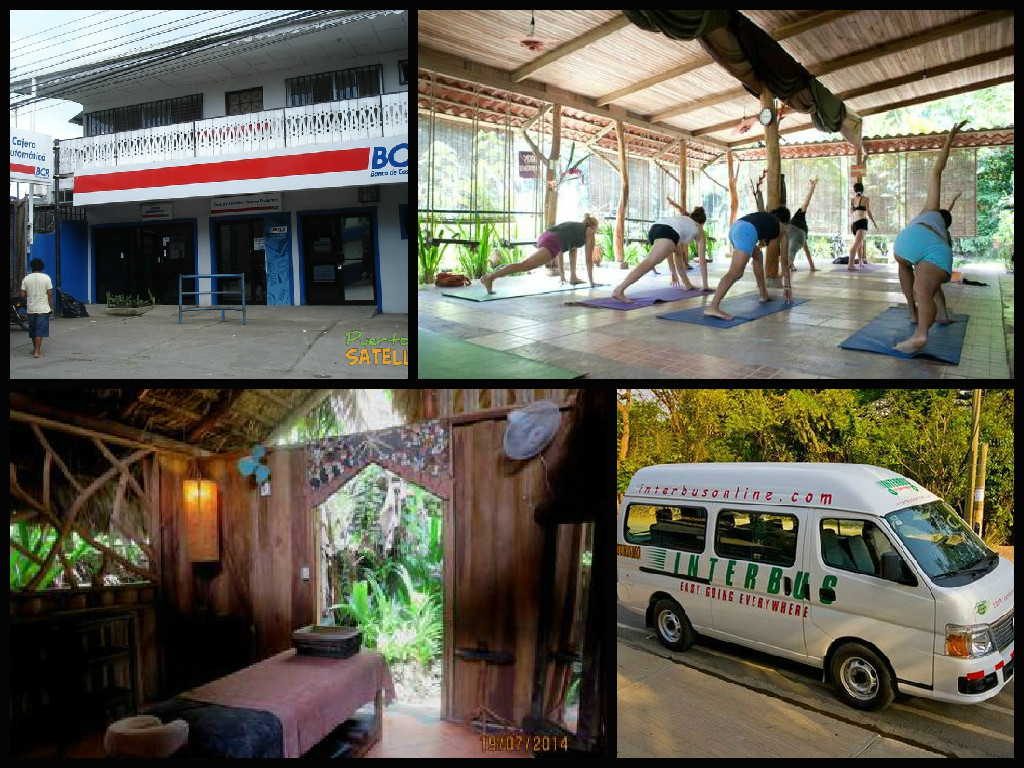 Tours, Real Estate, Massage, Medical services...There's probably someone here to help you with whatever you need!
Esa página está disponible también en español.
Puerto Viejo is no longer the sleepy place where you had to go to Limon or San Jose to get something done. There are many services offered right in town from financial services to yoga, from real estate to dentistry, from transport to massage. And of course there are tour operators offering a big variety of unforgetable adventures.
If you're looking for shopping options like groceries, souvenirs, books, etc you'll find those on our shopping page.
Sort by: Type | Area/Neighborhood | Alphabetic

Listings are sorted by the area of town they are in. Scroll down for options in Puerto Viejo, Playa Negra (Puerto Viejo), Cocles, Playa Chiquita, Punta Uva, Manzanillo, Cahuita, Gandoca, Hone Creek, Bribri and Sixaola.
Playa Negra (Puerto Viejo)
Punta Uva
Tour company combining the popular sport of stand-up paddle boarding while exploring the Southern Caribbean and its natural beauty. They offer paddle boarding tours and lessons on the Caribbean Sea and nearby rivers. Lessons, tours down the river or surfing fun point breaks. Located in the same building as Punta Uva dive Center.


+506 8844 4432, 2759 9191


Average rating: 90 Excellent


View on map
Scuba diving tours, PADI courses and equipment. Open seasonally as reef conditions allow. Located in same office as Green Water SUP Tours. There's also a small cafe for drinks and food.


+506 8844-4432


Average rating: 86 Very Good


View on map
Gandoca
Tourist information office and local tour operator. They promote sustainable tourism with eco-tourism, cultural and adventure activities. Tours includes dolphin watching, snorkeling, sea turtle spawning, mangroves and Laguna Gandoca. They also operate a booking office right in the center of Puerto Viejo beside Hot Rocks.


+506 8762 8848


Average rating: 83 Very Good


View on map
Hone Creek
Chocolate tour and Caribbean & indigenous chocolate museum & factory. Old cacao plantations, machines and objects, photographs and cacao history. Indian style, organic chocolate factory. Botanical Gardens, Boat tour down the Carbon River.


+506 2756 8186 / 8875 3924


Average rating: 92 Excellent


View on map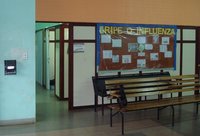 Nearest Public Clinic to Puerto Viejo.


+506 2756-8022, 2756-8024


View on map
Only full gas station for miles. The next nearest are on the way to Limón or on the way to Sixaola.


Average rating: 84 Very Good


View on map
Bribri
The nearest firefighting station to Puerto Viejo. Call 911 for emergencies.


+506 2751 0347


View on map
The Red Cross operates ambulance service in Costa Rica. The South Caribbean zone is served from their location in Bribri. Call 911 for emergencies.


+506 2751 0141


Average rating: 96 Exceptional


View on map
Police in Costa Rica are responsible for keeping the peace and enforcing the law, not for taking statements and solving crime, there is a separate investigative division, the Organismo de Investigación Judicial or OIJ which takes reports of crimes and investigates. This is the only OIJ location in the area.


+506 2751-1087, 2751-0252


View on map
Ecotourism company specializing in nature and indigenous tours in the Bribri area. Day and night tours, multi-day packages. Licensed guides with many years of area experience. Tours available in German, English, Spanish and Dutch.


+506 8874 9992


View on map
Sixaola
Gas station on the way to Sixaola at the intersection of Margarita Rd. Last gas before the border.


Average rating: 88 Excellent


View on map
Additional comments from our visitors about Services
Add your comment or question