Want to live in Paradise? These people can help you find your dream home.
Esa página está disponible también en español.
As you'll see around you, people from all over the world have settled in Puerto Viejo. Buying real estate in Costa Rica is probably not like at home so let an expert help you find what you need and sort through the paperwork.
Sort by: Type | Area/Neighborhood | Alphabetic
Jump to: Real Estate Agents | Property Management

Property Management Services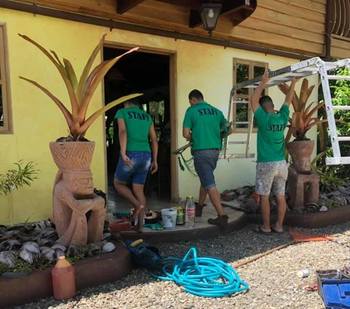 Full service Property Management company dedicated to maintaining exceptional care of properties while simultaneously maximizing rental revenue. They work in a sustainable fashion in order to ensure the property is well maintained and cared for on a regular basis while at the same time making a positive impact on our environment and local communities.


Playa Chiquita


+506 2750 0437, 2750 1957


Average rating: 80 Very Good


View on map
Additional comments from our visitors about Puerto Viejo Area Real Estate
Add your comment or question