Need something special? You might need to go to Hone Creek
Esa página está disponible también en español.
Hone Creek is the community between Cahuita and Puerto Viejo that tends to have some services and larger stores not available in the more tourist-orientated Puerto Viejo or Cahuita. But there are also a number of hotels in the area and it is not far from the beaches. Occasionally it is useful to come to Hone Creek to catch a bus as there are more frequent buses since not all buses enter Puerto Viejo.
Most travelers will pass through Hone Creek on the way into Puerto Viejo as this is where they leave the main highway 36 which goes from Limon to the border with Panama at Sixaola. The only gas station in the area is located here. There is also the public and best equipped medical clinic as well as several larger supermarkets and hardware stores. Many local residents who work in the hotels and restaurants in Puerto Viejo live in Hone Creek. There are also several places to stay in Hone Creek which tend to be either good value or feature larger properties where you can get away from it all.
Our pages for Bribri and Sixaola have moved here.
Sort by: Category | Alphabetic
Jump to: Hotels | Vacation Rentals | Automotive | Hardware | Medical/Wellness | Liquor | Property Developments | Supermarkets | Tours

Vacation Rentals
Simple Tico style holiday homes for up to 6 people. Kitchen, private bath, garden setting.


+506 8536 6430


Average room rate: $80


Average rating: 84 Very Good


View on map
Property Developments
A community of people sharing a vision of eco-sustainable living with nature. Lots with ocean and forest views. 1, 2 and 3 bedroom home-designs to choose from.


+506 8844 2895


View on map
Hardware, Building Supplies, Nurseries
Large building supplies and hardware store


+506 2713-1300


Average rating: 76 Good


View on map
Liquor Stores
Belgian craft beers & wild ales locally brewed brewed in the South Caribbean. Available in several locations locally. Brewery tours by appointment.


+506 8316 7699


Average rating: 100 Exceptional


View on map
Supermarkets and Other Groceries
No-frills supermarket in Hone Creek


Average rating: 76 Good


View on map
Large supermarket


+506 2750 0154


Average rating: 90 Excellent


View on map
Tours and Activities
Chocolate tour and Caribbean & indigenous chocolate museum & factory. Old cacao plantations, machines and objects, photographs and cacao history. Indian style, organic chocolate factory. Botanical Gardens, Boat tour down the Carbon River.


+506 2756 8186 / 8875 3924


Average rating: 92 Excellent


View on map
Automotive
Only full gas station for miles. The next nearest are on the way to Limón or on the way to Sixaola.


Average rating: 84 Very Good


View on map
Medical and Health, Veterinarians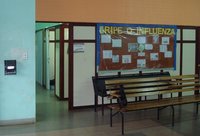 Nearest Public Clinic to Puerto Viejo.


+506 2756-8022, 2756-8024


View on map
Additional comments from our visitors about Hone Creek
Add your comment or question