Common sense advice to staying safe in the water and from crime and what to do should the worst occur.
Esa página está disponible también en español.
Contact info for Medical, Police, Veterinary and Dental providers
In an emergency you can reach all emergency services (fire, police, ambulance) by calling 911. For detailed and non-emergency contact information and which emergency services are available and where please go to our Services page, Emergencies section.
Water safety
Our beaches can be tricky. Some are very calm and safe -- some have riptides and big waves. And sometimes these vary seasonally so a beach which might be easy swimming one day may not be the next so don't assume!
Some water safety tips:
• Ask locals or at your hotel about the conditions before getting in the water.
• Remember that other than the beach at Playa Cocles our beaches are not patrolled by lifeguards.
• Go with a buddy!
• If you get caught in a riptide or current that is taking you out, swim parallel to the beach until you've past the current and then make your way in to the beach. Whatever you do, don't panic and exhaust yourself — if you can't get in, stay calm and try and attract the attention of someone on shore.
Don't be a Victim of Crime
This is mostly common sense but remember you're visiting an area where what to you are simple indulgences (an iPod, a nice watch) may look like food on the table (or drugs unfortunately) for a local who could never afford such a thing.
Here are some tips:
• Don't bring any valuables to the beach -- please, bring nothing, even if it's something you're prepared to lose, if thieves find a beach has "easy pickings" they'll be back.
• Don't walk alone at night on unlit roads or beaches, have a local business call you a taxi instead
• Keep your belongings with you at all time. Someone we knew put down his carry-on for 10 seconds after he got off the bus while he went to fetch his luggage that was stored on the bus, when he turned around his bag (and his passport, money, camera, etc) were all gone.
• Carry a photocopy of your passport with you at all times -- it is Costa Rican law that you have identification with you at all times but unless you are driving or crossing borders a copy is generally adequate. Leave the original behind in the safe at your hotel.
There are two police stations in the area. One in Playa Negra and the tourist police office located in Playa Cocles. Note however that regular police in Costa Rica are responsible for keeping the peace and enforcing the law, not for taking statements and solving crime, there is a separate investigative division for that (so unfortunately, formal reports of crime have to be made in Bri Bri where that office is located) but now that the tourist police office is open they should be able to help people with that process should problems occur.
As of April 2016, there is a trial project in place where the tourist police will be able to take criminal complains so this will allow tourists who are victims of crime to fully report the crime at the office in Cocles and avoid the trip to Bri Bri.
If you are a victim of crime, call 911 and then go to the tourist police or OIJ office in BriBri to report your crime.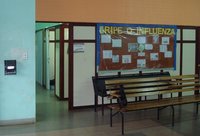 Health: Accidents and Travel Medical
Accidents can happen anywhere, especially when you are unused to local road conditions and driving manners (crazy at times!). So although medical care in Costa Rica is generally decent, remember that here in Puerto Viejo we're a long way from a large hospital.
There is now a full service private clinic in Puerto Viejo which offers 24 hour emergency services as well as a pharmacy and general medical services. There is also a public clinic in Hone Creek, about 5km from Puerto Viejo, where costs will be lower. Costa Rican pharmacists can also dispense directly many items without a doctor's prescriptions, so check with one of the pharmacies.
You should check whether you have travel medical coverage with your current insurance provider and with your credit cards (sometimes the credit you book your travel on will have some limited coverage).
It is worth noting that medical care in Costa Rica is much cheaper than in the USA and cheaper than in Canada and European countries. So the expense of a minor accident or even a broken bone probably won't break the bank. But in the case of a major accident or illness the expenses could certainly run into the thousands of dollars or more, if you need to be evacuated back home, for example.
In Costa Rica, there are two parallel medical systems - public and private. Both are accessible to foreigners in an emergency. The quality of care is quite reasonable in the public system but there may be a wait to access services so many people choose to use the private system even though it is at a substantially higher cost. Costa Ricans themselves are required to enroll in the public system through a salary deduction and in turn get free care.
If you need medical evacuation back to your own country, you could also be looking at a substantial expense.
If you're going to be participating in any sports activities while you're in Costa Rica (surfing, whitewater rafting, etc) make sure your policy doesn't include a waiver for those activities or, if it does, you may need to buy additional coverage.
Tropical Diseases
The main worry here is Dengue Fever, which is a mosquito borne illness which does occasionally have outbreaks in the area. Unfortunately there is no vaccination for this. Your best protection is to minimize the number of mosquito bites you get by applying bug repellent and/or sleeping under a mosquito net.
Costa Rica is listed as a risk for Malaria on some travel advice websites. However, this is primarily a risk if you are planning hikes deep into the forests. Taking malaria pills is not generally needed for here but check with your doctor.
Additional comments from our visitors about Seguridad, crimen y salud
Add your comment or question