Upgraded Listings and Supporting Puerto Viejo Satellite
Esa página está disponible también en español.
Upgraded listings get more engagement and get direct commission free bookings
Puerto Viejo Satellite is the most comprehensive and most popular information source for Puerto Viejo, Costa Rica and the surrounding Costa Rica Caribbean communities of Cahuita, Cocles, Punta Una, Manzanillo and more. We have the most comprehensive map of the area, the most complete and up to date information pages on topics such as transportation, weather, tours, safety and much more. And we've been here with you since 2006.
Keeping this information up to date is a huge effort. Since the pandemic we have not accepted advertising from businesses so users see a unbiased list of businesses and choose the option that is best for them.
But we also support local businesses who support our efforts. We get a small amount of income from referals to travel booking sites like booking.com but we'd rather local businesses kept 100% of their booking dollars rather than pay commissions to a multinational. By choosing an upgraded listing your hotel, vacation rental or other business will have direct links to your website and whatever booking engine you would like.
Your upgraded listing will also:
• Be shown at the top of the list for the category it is shown in (unless the user sorts the list in other ways)
• Have a

icon marking your business as a supporter
• Prominently include your website on your listing page and well as the any directory pages you are listed on (such as the page for restaurants or the page for Playa Chiquita). We do not include websites for regular listings except for non-profits and other situations at our discretion.
• Have all your social media channels linked. Unpaid listings we include them only at our discretion.
• Have a clickable WhatsApp link listed so your customers can contact you easily
• Have your own image included below your description which you can change as you like. This could be a special, your schedule of events or a flyer
• Have a facebook like button directly on its listing page
• Include more photos if you like

Upgrade listing
Please send the following information to info@puertoviejosatellite.com to upgrade your listing:

• business name as listed on the site
• website link you would like listed
• separate booking link you would like listed if applicable
• any other info you'd like changed on your listing
The following annual fee will apply:
• $149 USD for accommodation listings with 6 or more rooms
• $99 USD for accommodation listings with fewer rooms
• $79 USD for other businesses.
Please visit our payment page to pay for the upgrade.
If your business is not yet listed on the site, please fill in our new listing form.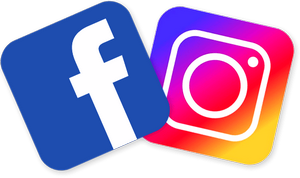 Social Media Promotion
Do you have a special event or promotion you'd like to get attention for or do you want to increase the followers on your own social media pages?
We administer the Puerto Viejo facebook page which is very active with over 60,000 followers and also Instagram and Twitter channels. We also have an active email list and news page.
Please contact us for further details at info@puertoviejosatellite.com if you would like information on having us post your event or news or promotion. A fee will apply except for not for profit events which we will waive the fee at our discretion.