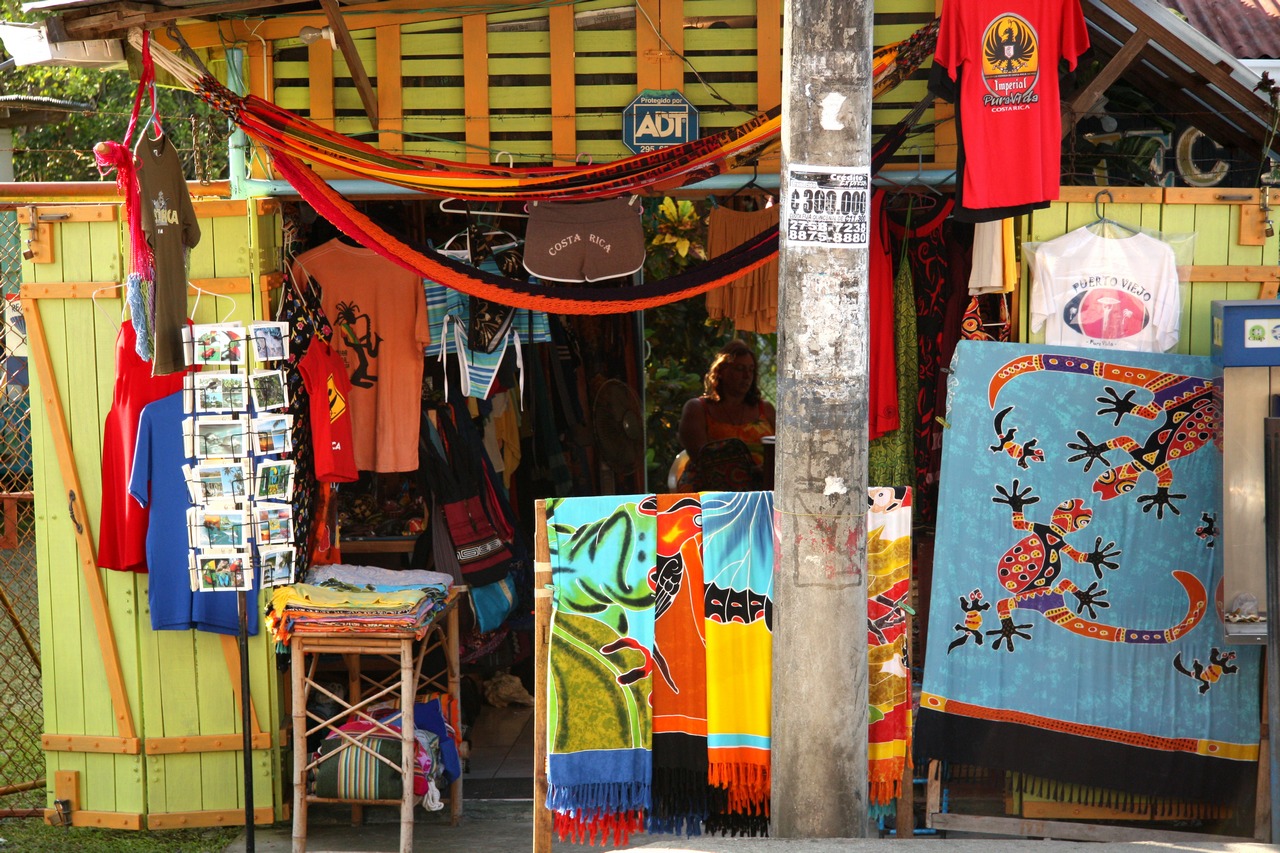 Groceries, Clothing, Souvenirs, Pharmacies, Hardware...What you're looking for is probably here somewhere!
Esa página está disponible también en español.
It seems like there's a new store opening every week in Puerto Viejo. There are places to buy gifts, groceries, liquor, crafts, books, stationary, clothes and more. This is not a complete list.
If you're looking for services like tours, transport, real estate, spa & massage, yoga, schools, medical etc head over to our services page.
Sort by: Type | Area/Neighborhood | Alphabetic

Hardware, Building Supplies, Nurseries
Hardware store and building materials retailer.


+506 2756 8478


View on map
Large building supplies and hardware store


+506 2713-1300


View on map
Hardware and building supplies


+506 2750-2102


View on map
Nursery with local plants specializing in bromeliads


+506 8871-5517


View on map
Liquor Stores
Belgian craft beers & wild ales locally brewed brewed in the South Caribbean. Available in several locations locally including Spicy Taco Pig. Brewery tours by prior appointment, no retail sales.


+506 8316 7699


View on map
Miscellaneous shopping
Cell phone and computer accessories and repairs. Office supplies. Copies.


+506 2750 0330


View on map
Offers a variety of housewares, baby supplies, electronics, games, gifts, beach supplies


View on map
Stationary, books, school supplies


+506 2750 0497, 8472-2062


View on map
Pharmacies, Cosmetics, Hair and Skin care
Souvenirs, Crafts & Gifts
Supermarkets and Other Groceries
Additional comments from our visitors about Shopping
Add your comment or question