There's no shortage of activities in Puerto Viejo. How will you spend your days?
Esa página está disponible también en español.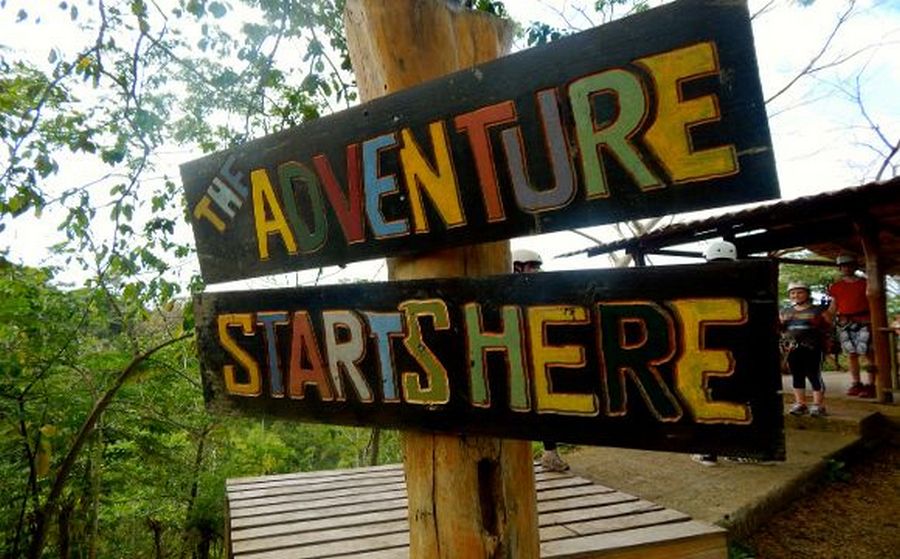 There's tons to do and see on Costa Rica's Caribbean coast so you definitely won't be bored! And there's something for every type of traveler: From high adventure on a wild river, nature hikes viewing the unique fauna and flora of the area or close up opportunities to learn about rescuing animals or making chocolate.
These are some of the tours and activities we recommend that are either in the area or which pick up/drop off at area hotels. And you can even book it directly with our tour partners right from here!
Most tours will pick you up and return you right to your hotel (or sometimes to another Costa Rica destination!). Tours which do not include transportation are indicated below and we will be happy to assist to you in getting to the start point in those cases.
We have special pages for whitewater rafting, jungle and nature, local activities, learning about indigenous communities and discover the Caribbean Coast.
Our tour partners have also put together packages which include transport, hotels and tours so you can either get your full trip to Costa Rica organized in one go or have them organize add-ons to popular destinations such as Arenal & Monteverde, Tortuguero or Bocas del Toro.
Whitewater Rafting
Costa Rica's Caribbean Coast has some of the world's best whitewater rafting, with unparalleled adventure and nature viewing opportunities.
Many of the rafting trips include transportation between San Jose or Arenal and Puerto Viejo so it's like getting your transport to/from Puerto Viejo for free! Your luggage is secure throughout the trip so you're free to enjoy your day on the river.
Here is our most popular tour:
Pacuare River: One Day

Our most popular trip and Costa Rica's most stunning white water river. Class III-IV rapids. Suitable for 12 years of age+

Includes transport to/from Puerto Viejo from/to San Jose or Arenal.
See all rafting tours
Jungle, Nature & Wildlife
Costa Rica is considered to be the most biodiverse country in the world, not only due to its location at intersection of the Americas but also to a very high proportion of protected areas. The Puerto Viejo area has some of the most spectacular natural areas in the country and many are even of international importance. The area includes several protected areas including Cahuita National Park and the Gandoca-Manzanillo Refuge.
Sloths and monkies are frequent sights here as are a huge variety of birds. In season, turtles make their way to our beaches to lay their eggs. The flora is equally interesting with spectactular flowers and many interesting and colorful plants. Offshore there are colorful fish and dolphins to see on a snorkelling, diving or fishing trip.
These are a few of our most popular tours:
Animal Rescue Centre, Chocolate Lady and Waterfall

What could be better than a day playing with monkeys, learning how cacao become chocolate and hiking to a pristine waterfall? Three of our favorite local activities combined to make a truly memorable day on your vacation.
Caribbean Canopy and Zipline

For a thrilling adventure get a bird's eye view of the jungle while flying through the air at top speed on zipline cables.
Cahuita Boat, Snorkel and Hiking Trip

Cahuita National Park features the largest coral reefs in Southern Central America as well as great hiking trails with lots of wildlife. This trip combines a boat ride, snorkeling and hiking. First is a ride in a boat to Punta Cahuita. Once at the point, you can put on snorkel gear to explore first hand the "under water tropical forest". You will then land for a guided rainforest hike, with comprehensive information on this particular area. Monkeys, sloth, several reptiles, frogs and beautiful insects are common sights. Round trip transportation to Cahuita with pickup/dropoff at your hotel in Puerto Viejo is included.
See all Jungle and Nature tours
Local Activities & Learning
There are many local activities we can help you arrange. Many of these do book up so if you want to experience horseback riding along the beach or learning to surf in one of the best spots in the world, then have us book these activities for you.
We can even arrange a massage or a facial!
These are a few of our favorites:
Horseback Riding

Leave behind worries and stress, hop on a good horse, a comfortable saddle and a trail that leads you to one spectacular post card view after another. We'll take you to the perfect spots for capturing once in a lifetime photos and viewing wildlife in its natural habitat. You will be able to see eagles, giant jungle trees, gorgeous butterflies, sloths, howler monkeys, toucans and amazon parrots. Our horses are well-fed and able to take any riders from beginner to advanced through the gallop of a lifetime along the most breathtaking side and immaculate Caribbean beaches of Costa Rica. A variety of short, half-day and full day options are available.

1 hour to all day options
Price depends on tour date
Until 2017-12-31:
Short beach tour: Adults $50.00, Children $40.00
Beach & jungle tour: Adults $75.00, Children $65.00
Ride & relax: Adults $150.00, Children $150.00
Short Hippo-Camp tour: Adults $90.00, Children $90.00
Half day tour: Adults $95.00, Children $95.00
Hippo-Camp tour: Adults $115.00, Children $115.00
Full day tour: Adults $160.00, Children $160.00
2018-01-01 to 2018-12-31:
Short beach tour: Adults $50.00, Children $40.00
Beach & jungle tour: Adults $75.00, Children $60.00
Ride & relax: Adults $150.00, Children $150.00
Short Hippo-Camp tour: Adults $90.00, Children $90.00
Half day tour: Adults $95.00, Children $95.00
Hippo-Camp tour: Adults $115.00, Children $115.00
Full day tour: Adults $160.00, Children $160.00
More Info
Book It
Fishing trip

Our experienced captain will take you and your friends on a unforgettable day on the Caribbean Sea with the chance to land some amazing catches! We have half and full day trips for fish such as Tarpon, King Mackerel or Red Snapper and the unique option to learn to fish the way the locals do.

Half or full day
Half-day tour:
1 - 4 persons: $400
5 persons: $425
6 persons: $450
Full-day tour:
1 - 4 persons: $600
5 persons: $650
6 persons: $700
The artisanal and fishing with the Captain option are per person and price varies depending on how many persons go.
More Info
Book It
See all Activities and Learning
Learning about Indigenous Communities
Costa Rica's South Caribbean (along with Panama) is home to the Bri Bri people. Many of these communities had no exposure to the modern world until recently. These tours not only give you a glimpse into a unique life but they support these communities in their effort at economic diversification. The Caribbean is also home to a unique Afro-Caribe culture. Many of our tours take place within the protected areas of the Kéköldi Indigenous Reserve or the Gandoca-Manzanillo Wildlife Refuge.
Here is our most popular tour:
Uatsi Waterfall and Indigenous Reservation

This combo tour includes transportation to/from your hotel as well as visits to the waterfall, to the Sixoala River (the border between Costa Rica and Panama), an indigenous reservation and an indigenous chocolate "factory" where the whole process from the growing of the Cacao plant to the making of this unique organic handmade chocolate is explained.
See all Indigenous Tours
Discover the Caribbean Coast
These tours will let you immerse yourself in another nearby area such as Bocas del Toro in Panama or Tortuguero and are a great alternative if you don't have time to spend several days in the area. If you have more time and want to add several nights then check our destination packages page.
Our favorite discovery tours are:
Bocas del Toro, Panama One Day Tour

A day trip to the Bocas del Toro islands including dolphin watching, snorkelling and a visit to the Red Frog Beach.

If you don't have enough time for a multi-day trip to explore these islands but still don't want to miss out on this tropical paradise this one day tour will hit the highlights and keep you busy with activities as well.
Tortuguero Canal Wildlife Watching

See the world-famous Tortuguero Canals on a safari through the mangroves looking for wildlife like birds, mammals like sloths and monkeys, reptiles like the emerald basilisk lizard and with a bit of luck even a caiman.
See all day trips from the Caribbean
Multi-day Packages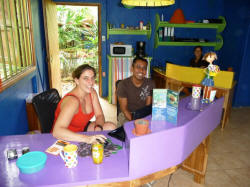 Looking for something else? Have a question?
Additional comments from our visitors about Tours and Activities
Write a review