There's no shortage of activities in Puerto Viejo. How will you spend your days?
Esa página está disponible también en español.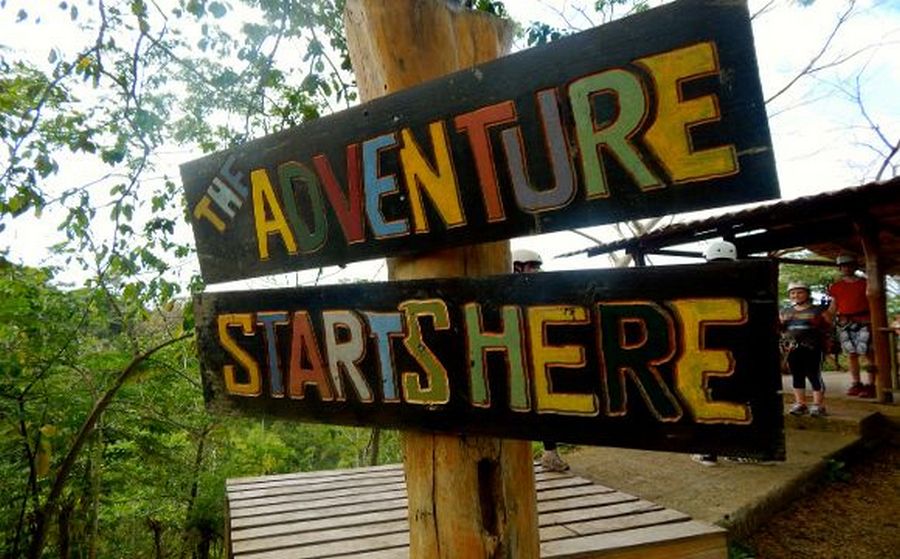 There's tons to do and see on Costa Rica's Caribbean coast so you definitely won't be bored! And there's something for every type of traveler: From high adventure on a wild river, nature hikes viewing the unique fauna and flora of the area or close up opportunities to learn about rescuing animals or making chocolate.
These are some of the tours and activities we recommend that are either in the area or which pick up/drop off at area hotels. And you can even book it directly with our tour partners right from here!
Most tours will pick you up and return you right to your hotel (or sometimes to another Costa Rica destination!). Tours which do not include transportation are indicated below and we will be happy to assist to you in getting to the start point in those cases.
We have special pages for whitewater rafting, jungle and nature, local activities, learning about indigenous communities and discover the Caribbean Coast.
Our tour partners have also put together packages which include transport, hotels and tours so you can either get your full trip to Costa Rica organized in one go or have them organize add-ons to popular destinations such as Arenal & Monteverde, Tortuguero or Bocas del Toro.
Whitewater Rafting
Costa Rica's Caribbean Coast has some of the world's best whitewater rafting, with unparalleled adventure and nature viewing opportunities.
Many of the rafting trips include transportation between San Jose or Arenal and Puerto Viejo so it's like getting your transport to/from Puerto Viejo for free! Your luggage is secure throughout the trip so you're free to enjoy your day on the river.
Here is our most popular tour:
Pacuare One Day Rafting Trop

Our most popular trip and Costa Rica's most stunning white water river. Class III-IV rapids. Suitable for 12+ years of age. Daily pickups from Puerto Viejo, San Jose and Arenal and you can return to a different location making it a way to travel without a day lost to travel!

More Info/Book
See all rafting tours
Jungle, Nature & Wildlife
Costa Rica is considered to be the most biodiverse country in the world, not only due to its location at intersection of the Americas but also to a very high proportion of protected areas. The Puerto Viejo area has some of the most spectacular natural areas in the country and many are even of international importance. The area includes several protected areas including Cahuita National Park and the Gandoca-Manzanillo Refuge.
Sloths and monkies are frequent sights here as are a huge variety of birds. In season, turtles make their way to our beaches to lay their eggs. The flora is equally interesting with spectactular flowers and many interesting and colorful plants. Offshore there are colorful fish and dolphins to see on a snorkelling, diving or fishing trip.
These are a few of our most popular tours:
Animal Rescue Centre, Chocolate Lady and Waterfall

What could be better than a day playing with monkeys, learning how cacao become chocolate and hiking to a pristine waterfall? Three of our favorite local activities combined to make a truly memorable day on your vacation. No tour on Sundays.

More Info Book It
Chocolate Forest Experience & Coconut Trail

Your tour begins with transport to the Chocolate Forest Experience tour where you will learn everything you need to know about cacao, chocolate history, tropical wildlife and of course chocolate making. Then you will embark on foot to the Coconut Beach Trail, there you will see how the coral reef meets the water and the trees and enjoy an amazing spread of fruit and fresh coconut water.

More Info/Book
Cahuita Boat, Snorkel and Hiking Trip

Cahuita National Park is one of the highlights of the area with an incredible variety of wildlife such as monkeys, sloths and birds. This trip includes a guided hike and a boat ride with a stop for snorkeling in the coral reefs.

More Info Book It
See all Jungle and Nature tours
Local Activities & Learning
There are many local activities we can help you arrange. Many of these do book up so if you want to experience horseback riding along the beach or learning to surf in one of the best spots in the world, then have us book these activities for you.
We can even arrange a massage or a facial!
These are a few of our favorites:
Horseback Riding

Riding horseback along the beautiful beaches of the Caribbean Coast is the perfect way to explore the area. Suitable for riders of all experiences (or none).

More Info Book It
See all Activities and Learning
Learning about Indigenous Communities
Costa Rica's South Caribbean (along with Panama) is home to the Bri Bri people. Many of these communities had no exposure to the modern world until recently. These tours not only give you a glimpse into a unique life but they support these communities in their effort at economic diversification. The Caribbean is also home to a unique Afro-Caribe culture. Many of our tours take place within the protected areas of the Kéköldi Indigenous Reserve or the Gandoca-Manzanillo Wildlife Refuge.
Here is our most popular tour:
Uatsi Waterfall and Indigenous Reservation

Visit a beautiful waterfall, the indigenous cultural center and witness the chocolate making process.

More Info Book It
See all Indigenous Tours
Discover the Caribbean Coast
These tours will let you immerse yourself in another nearby area such as Bocas del Toro in Panama or Tortuguero and are a great alternative if you don't have time to spend several days in the area. If you have more time and want to add several nights then check our destination packages page.
Our favorite discovery tours are:
Bocas del Toro, Panama One Day Tour

A day trip to the Bocas del Toro islands! Choose between two options, both visiting some of the best spots of the archipelago.

More Info Book It
Tortuguero Canal Wildlife Watching

See the Tortuguero Canal by boat on this day trip from Puerto Viejo or Cahuita! Your bilingual guide will pick you up at the reception of your hotel. This tour is also available in Spanish, German and French. In a comfortable mini-van we will first do a small city tour through Limon to learn about the Caribbean port city. We will then continue north of Limon city to the Tortuguero Canals.

More Info Book It
See all day trips from the Caribbean
Multi-day Packages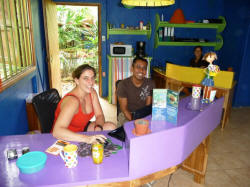 Looking for something else? Have a question?
Additional comments from our visitors about Tours and Activities
Add your comment or question