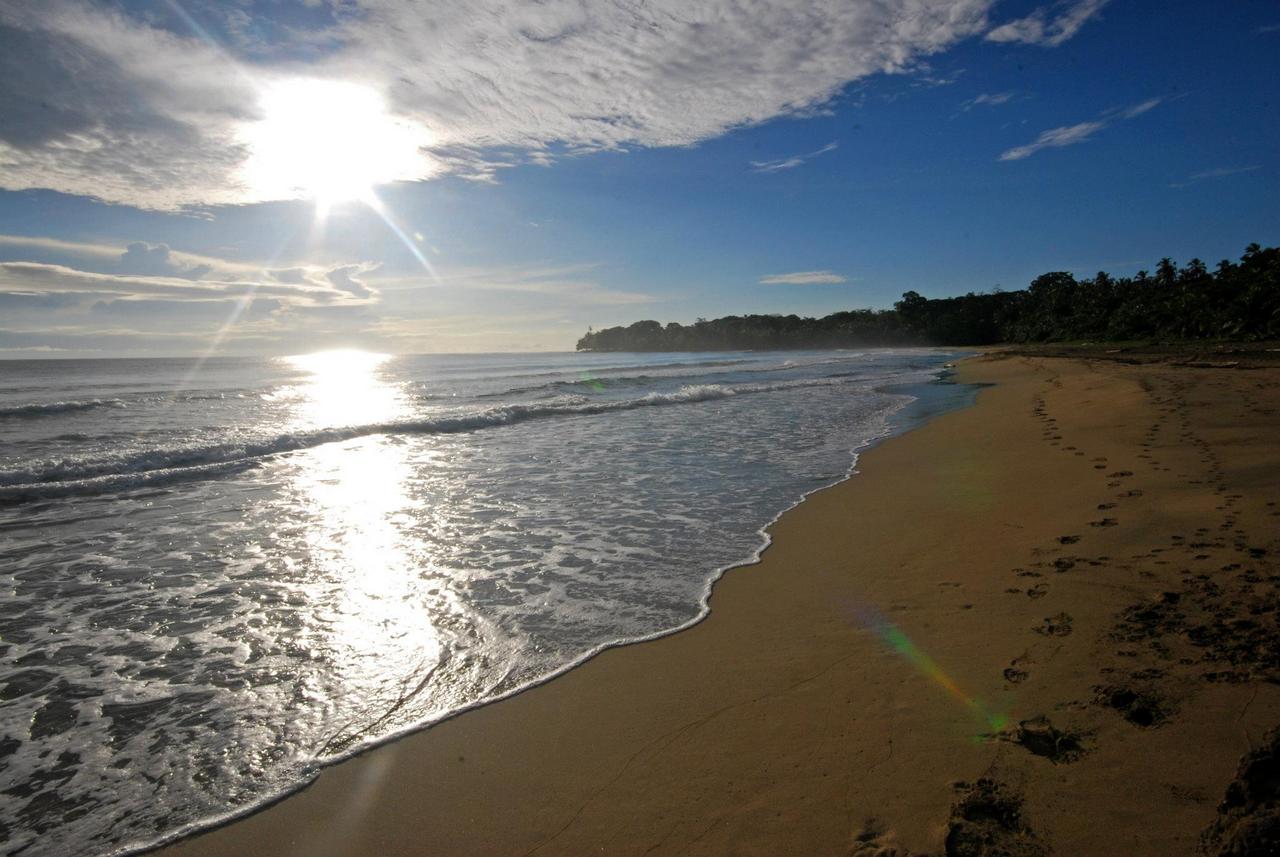 Feel the white sand between your toes, listen to the waves
Esa página está disponible también en español.
The uncrowded Playa Chiquita is located about 6 km south of downtown Puerto Viejo on the coastal road. It is a favorite for those who want to relax on the fine sand and in the beautiful waters surrounded only by nature. It is really several small bays so you may be able to find your own small beach with no one else in sight. As well, there is no road to access to the beach so the short walk down one of several trails to the beach also provides privacy. There's a nice trail to the beach just past Hotel Shawandha for example.
There is no central commercial area but there is a smattering of restaurants and services along the main road including a gourmet supermarket. There are also a wide variety of hotels and vacation homes. For supplies beyond groceries you'll need to head into Puerto Viejo. Transport options between Playa Chiquita and Puerto Viejo include the local bus (running hourly or less during daylight hours), bicycle (most hotels rent bicycles), taxi and car. Check the local transport page for more details.
Sort by: Category | Alphabetic
Jump to: Hotels | Vacation Rentals | Clothing | Property Management | Bicycles | Restaurants | Bars | Schools | Supermarkets | Tours | Miscellaneous Services

Property Management Services
Full service Property Management company dedicated to maintaining exceptional care of properties while simultaneously maximizing rental revenue. They work in a sustainable fashion in order to ensure the property is well maintained and cared for on a regular basis while at the same time making a positive impact on our environment and local communities.


+506 2750 0437, 2750 1957


View on map
Bars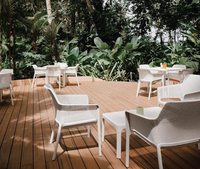 Beach club and restaurant located at Hotel Aguas Claras. Cocktails. Lunch options including burgers, wraps, ceviche. Happy hour, DJ.


+506 2750 0131


Average rating: 96 Exceptional


View on map
Clothing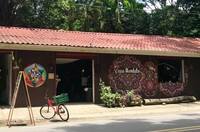 New and vintage clothing, art, home decor, jewelry and handicrafts. The cafe that was previously located here is no longer operating.


+506 8442 1298


Average rating: 94 Excellent


View on map
Supermarkets and Other Groceries
Supermarket with an excellent selection of gourmet groceries. Bicycle rentals. Barber shop.


+506 2750.0356


Average rating: 88 Excellent


View on map
Tours and Activities
Centre to rehabilitate mistreated, injured and/or confiscated animals, which are then reintroduced to their natural habitat in protected areas. Visitors have direct contact with monkeys, wild cats, sloths, raccoons, anteaters, marsupials, reptiles, amphibians, etc. You can also observe all the venomous snakes of Costa Rica which are housed in terrariums imitating their natural habitat. By visiting the Jaguar Centre, your donation will go directly to caring for rainforest animals. Guided 1.5 hr visits are daily at 09.30 am and 11.30 am. Entrance fee: US$23. Private tours are also available.


+506 2750 0710


Average rating: 92 Excellent


View on map
Horseback riding tours which give you the chance to ride horses on the beach. Whatever your age, background or level of experience, everybody is welcome. They have more than 30 years of experience and worked in different countries. Tours can be booked in English, Spanish, German and Swedish. Previously named The Prancing Pony.


+506 8307 0118


Average rating: 100 Exceptional


View on map
Bikes & Scooters - Rentals, Sales, Repairs
Bike and scooter rental. Delivery to your hotel or house. Bicycle with child seats and kids bikes are also available. Laundry service also available.


+506 8812 7858


Average room rate: $7


View on map
Schools
Private school offering classes for students from Kindergarten to Grade 6 (ages 3.5 to 12). Classes in Spanish following Costa Rican curriculum. See the education page for more info.


+506 2750 0754, 8339 4983


View on map
Offering classes to students at the nursery, kindergarten and preparatory levels (up to about age 6). Located in the space of the former Caribe Azul Centro de Aprendizaje Independiente school (which closed in December 2018).


+506 2756 8325


View on map
Miscellaneous Services
Photography for weddings, architecture (homes & business), personal photoshoots, festivals and more. Drone photos as well.


+1 720-608-6268


View on map
Additional comments from our visitors about Playa Chiquita
Add your comment or question