Opportunities for Learning while on vacation in the South Caribbean of Costa Rica
Esa página está disponible también en español.
Puerto Viejo is a great place to learn Spanish, to learn to Surf or to Scuba Dive, to attend a Yoga retreat or take a cooking class!
Adding a learning component to your vacation is a bit like having your cake and eating it, too -- you enjoy all the regular tropical fun, plus you enrich your experience. The many and diverse options for additional learning in the Puerto Viejo area makes it easy to fit at least one fun learning activity into your trip schedule.
If you have more time, you might also consider volunteering.
Spanish classes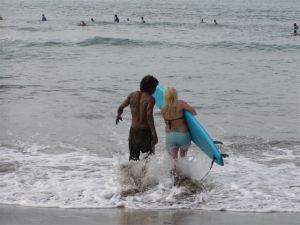 Water adventures
If you've always wanted to learn to surf you can book a surf lesson here. Or contact one of the many places in the area offering surf lessons and rentals. You find a list of surf shops here.
There are also places offering scuba, stand up paddleboard and kayaking. You'll find a list of providers here.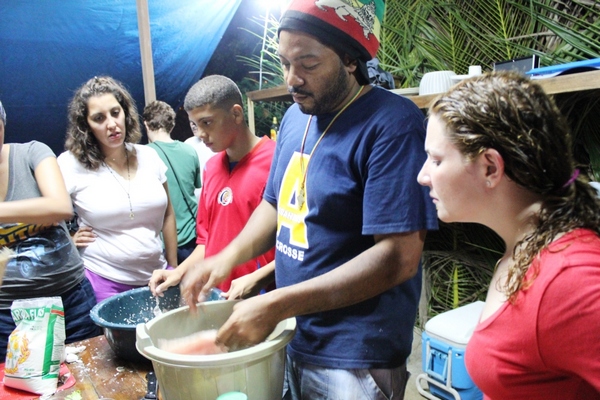 Caribbean and Indigenous Culture and Food
Want to learn more about the Caribbean culture of Costa Rica? Here are some ideas:
• You can learn to cook Caribbean style with Veronica
• Learn about the indigenous BriBri culture on one of the interesting tours locally available.
• Take an overnight or longer trip into the jungle to be immersed in indigeneous culture and traditions
• Learn to play Calypso music Caribbean style from one of the local masters in Cahuita.
Yoga, Meditation and More
Additional comments from our visitors about Learning vacations
Add your comment or question