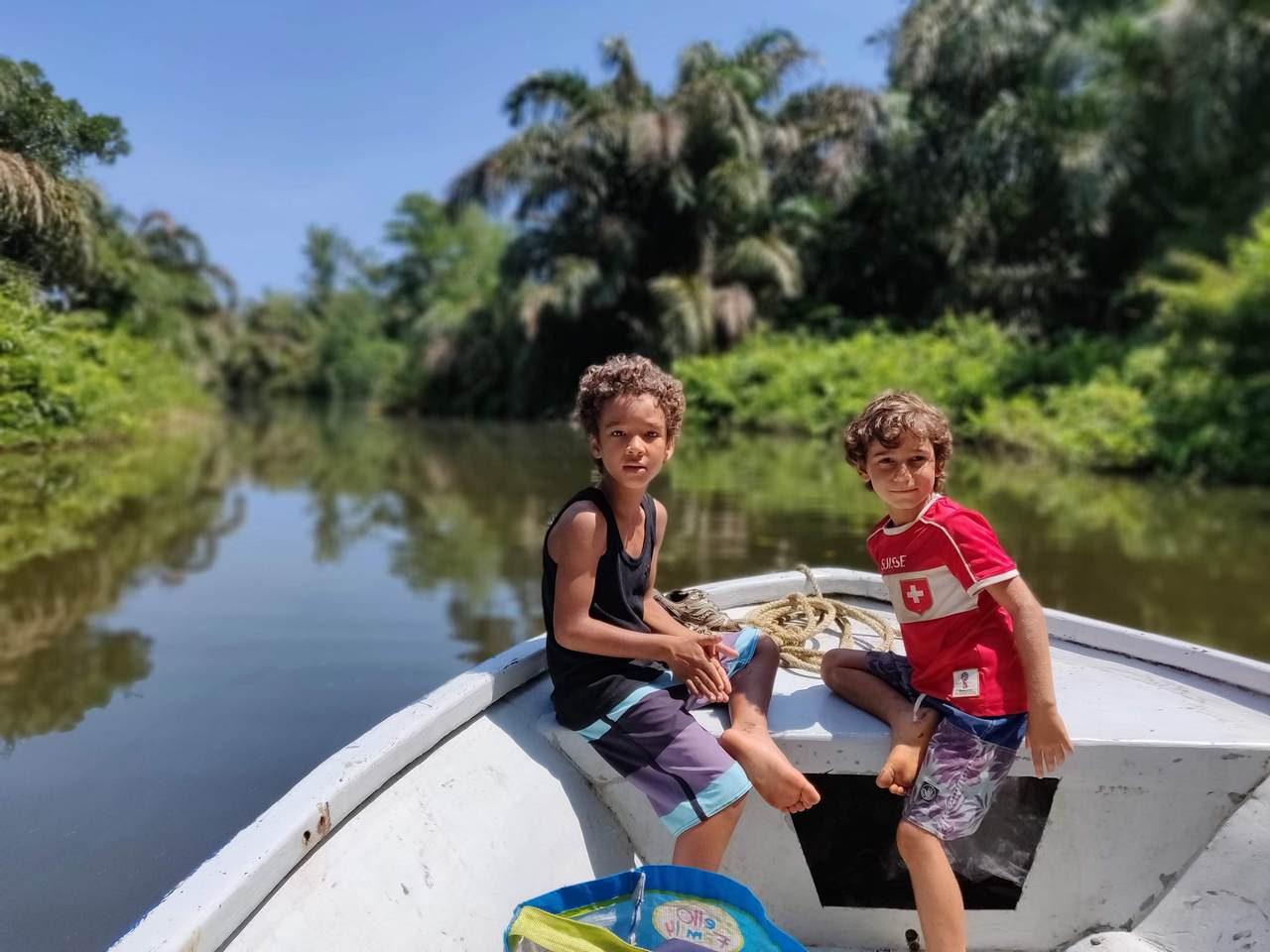 Close to Nature
Esa página está disponible también en español.
The Panama border is just down the beach from Gandoca making this small village the southermost outpost on Costa Rica's Caribbean coast. Gandoca is most popular during turtle nesting season (March to June) as a place to see giant leatherback and other turtles come ashore to lay their eggs. But Gandoca can be visited year round for a quiet vacation close to nature.
Gandoca cannot be reached from the coastal road, which ends at Manzanillo, but instead you must drive the inland highway almost to Sixaola at the Panama border then drive about 11 km through banana plantations to reach the coast. There is no public transport to Gandoca but you could take a bus to Sixaola then arrange a taxi (about 25 minutes).
Activities in the village include the turtle tours, tours by kayak or boat on the Gandoca lagoon, nature hikes in the Gandoca-Manzanillo wildlife refuge. It would be possible the walk to Punta Mona in about 45 minutes (and from there to Manzanillo in another 1.5-2 hours) along the coastal trail but we recommend using a local guide if you're planning this. This travelogue on Gandoca has some useful info.
Sort by: Category | Alphabetic
Jump to: Landmarks | Hotels | Restaurants | Tours

Landmarks, Beaches
The lagoon is surrounded by dense jungle and offers good nature viewing at the right times of day (best early and late) including caimans and crocodiles, many birds, monkeys and more.


View on map
Restaurants
Restaurant and Cabinas. Serves up basic homemade Caribbean fare and sell snacks and drinks. Cabinas have private baths.


+506 2754 1071


Average room rate: $32


Average rating: 90 Excellent


View on map
Tours and Activities
Tourist information office and local tour operator. They promote sustainable tourism with eco-tourism, cultural and adventure activities. Tours includes dolphin watching, snorkeling, sea turtle spawning, mangroves and Laguna Gandoca. They also operate a booking office right in the center of Puerto Viejo beside Hot Rocks.


+506 8762 8848


Average rating: 83 Very Good


View on map
Additional comments from our visitors about Gandoca
Add your comment or question