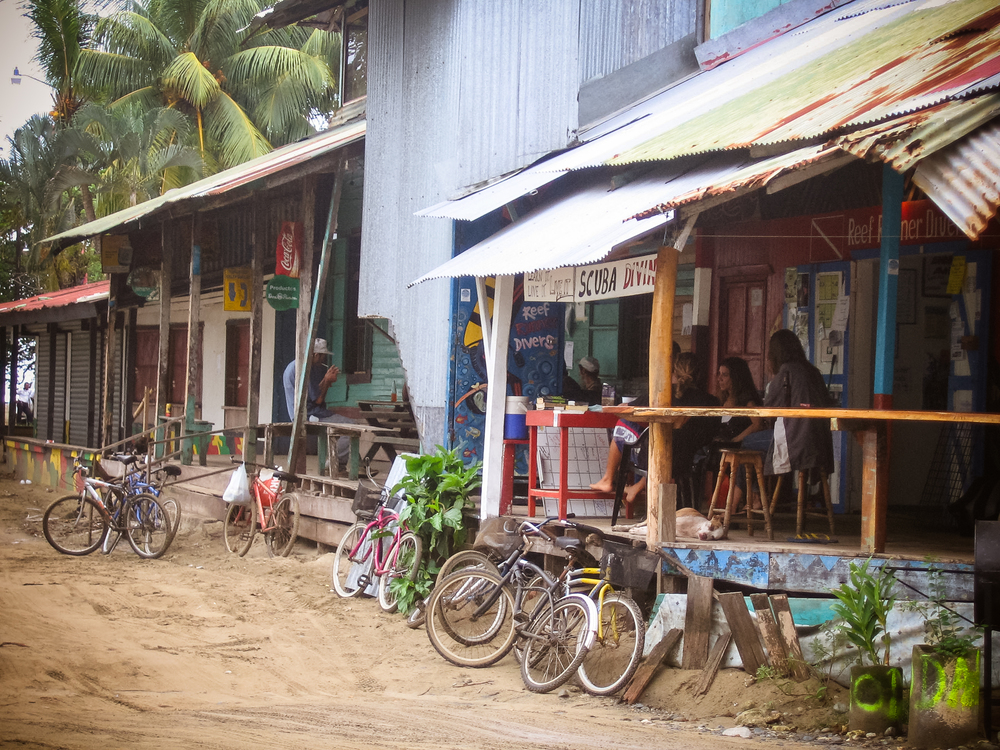 The center of the action: where you'll find the most shopping, the nightlife and the biggest selection of restaurants.
Esa página está disponible también en español.
While Puerto Viejo is often used to refer to the whole area or at least include the neighborhoods of Playa Negra, Cocles, Chiquita and Punta Uva, this page concentrates on the center of the action — the small area between the south end of Playa Negra and the north end of Playa Cocles.
This small grid of streets may be just a few square blocks but is packed with an amazing selection of hotels, hostels, restaurants, bars and shopping.
Staying here you'll definitely be closer to the action and some places will be noisier so it's not for all travelers. But around the edges also cluster some quiet and beautiful spots.
Lot's of people enjoy Playa el Chino for swimming while still in easy reach of an beach bar and Playa Negra is just beside as well. Advanced surfers can be found on the Salsa Brava reef just off of downtown.
Sort by: Category | Alphabetic

Additional comments from our visitors about Puerto Viejo
Add your comment or question