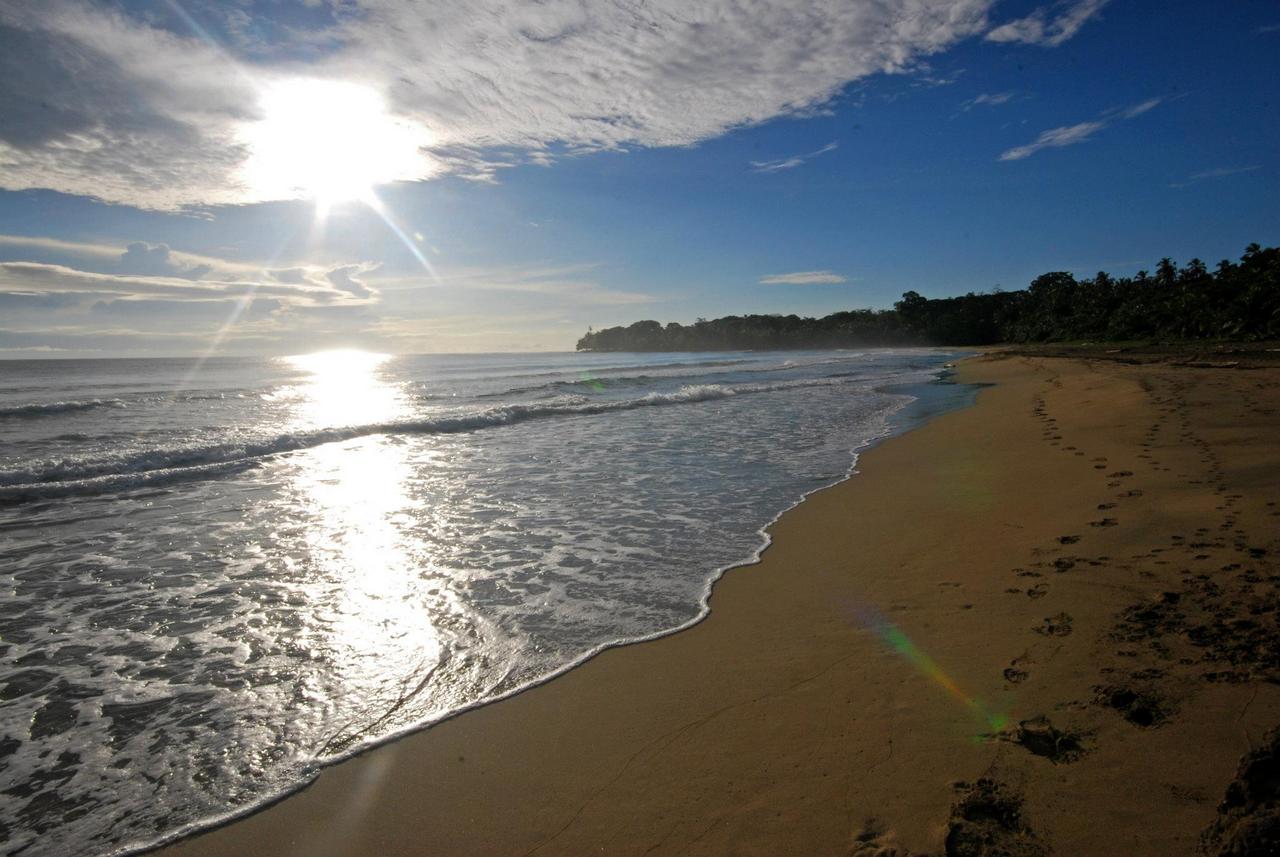 Feel the white sand between your toes, listen to the waves
Esa página está disponible también en español.
The uncrowded Playa Chiquita is located about 6 km south of downtown Puerto Viejo on the coastal road. It is a favorite for those who want to relax on the fine sand and in the beautiful waters surrounded only by nature. It is really several small bays so you may be able to find your own small beach with no one else in sight. As well, there is no road to access to the beach so the short walk down one of several trails to the beach also provides privacy. There's a nice trail to the beach just past Hotel Shawandha for example.
There is no central commercial area but there is a smattering of restaurants and services along the main road including a gourmet supermarket. There are also a wide variety of hotels and vacation homes. For supplies beyond groceries you'll need to head into Puerto Viejo. Transport options between Playa Chiquita and Puerto Viejo include the local bus (running hourly or less during daylight hours), bicycle (most hotels rent bicycles), taxi and car. Check the local transport page for more details.
Sort by: Category | Alphabetic

Additional comments from our visitors about Playa Chiquita
Add your comment or question