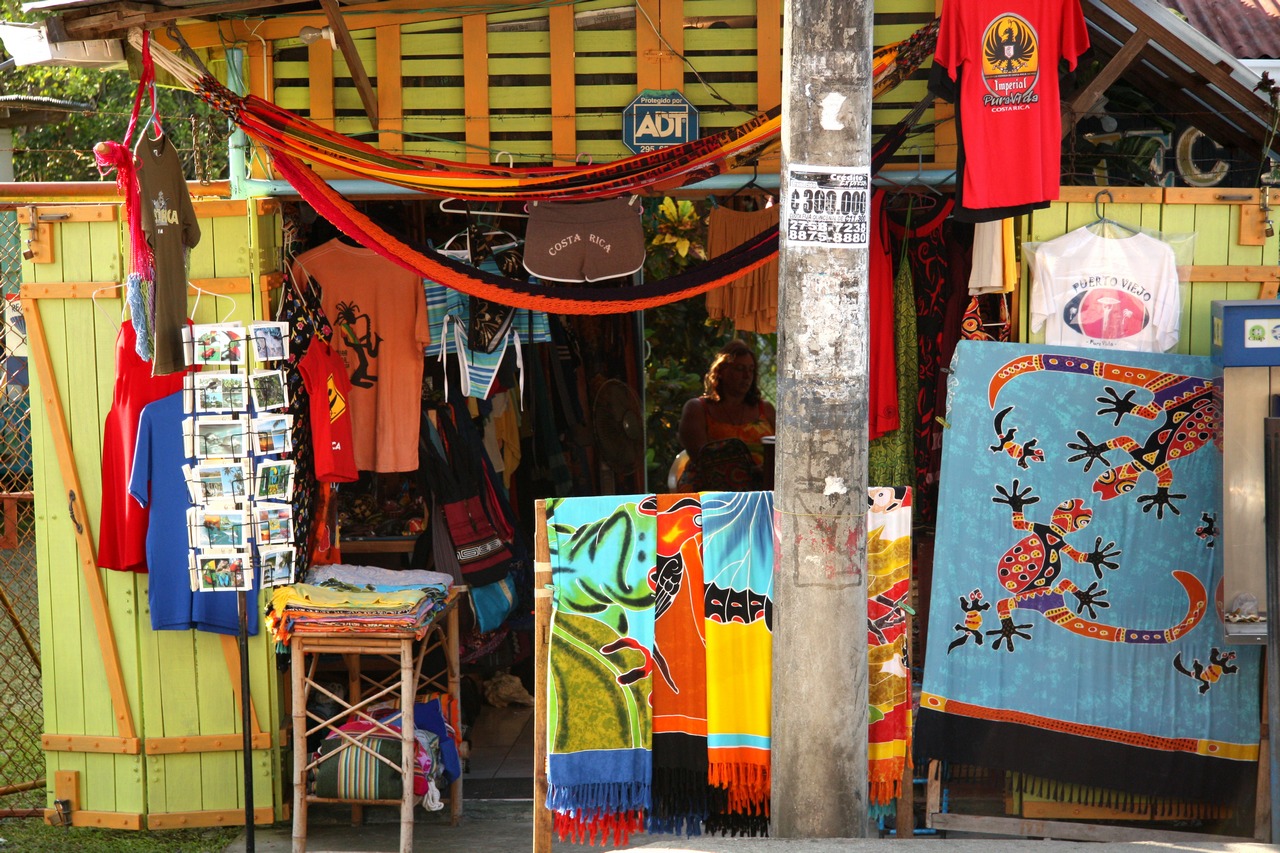 Groceries, Clothing, Souvenirs, Pharmacies, Hardware...What you're looking for is probably here somewhere!
Esa página está disponible también en español.
It seems like there's a new store opening every week in Puerto Viejo. There are places to buy gifts, groceries, liquor, crafts, books, stationary, clothes and more. This is not a complete list.
If you're looking for services like tours, transport, real estate, spa & massage, yoga, schools, medical etc head over to our services page.
Sort by: Type | Area/Neighborhood | Alphabetic

Recommended
Art & Craft Market with all products made by local artisans and artists. Entrance to the right of the Casa de la Cultura. Open Friday to Sunday during high season, Saturdays only during low season.


+506 8892 0847


View on map
See full details
Weekly farmers' market of local produce and other products held every Saturday morning. Come early for the best selection!


+506 2750 0883


View on map
See full details
Additional comments from our visitors about Shopping
Add your comment or question