El viaje perfecto a Costa Rica le está esperando!
This page is also available in English.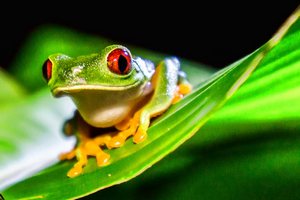 Abajo encontrará algunos itinerarios estupendos que incluye su estancia en Puerto Viejo y también otros lugares destacados en Costa Rica.
Todos los itinerarios incluyen el transporte dentro del país, hoteles y tours, así que todo estará organizado y usted puede simplemente disfrutar de la asombrosa naturaleza y de aventuras excitantes.
Estos tours no son tours para grupos, sino itinerarios que pueden ser completamente personalizados, compilados por nuestros asociados de viajes. Pueden agregar días y cambiar lugares, hoteles y también actividades para crear en un viaje perfecto para usted.
Si usted ya ha planeado sus días en Puerto Viejo y desesa solamente agregar algunos días en otro destino como Arenal, Bocas del Toro o Tortuguero véase nuestra página con paquetes de destino.
Véase nuestra página de tours si está buscando tours y actividades mientras usted está en el Caribe Sur.
Explore las ideas de paquetes que aparecen a continuación o haga clic en el botón para enviarnos sus datos y obtener un paquete personalizado hecho para usted por nuestros socios:
Go custom
Caribe Mojado y Salvaje
Experience the best of Costa Rica's Caribbean coast with this 3-night package (there's always an option to add more nights)! This package includes a thrilling whitewater rafting trip down the Pacuare River, Costa Rica's most popular and pristine river for rafting adventure. You can explore the exotic jungle-hugged beaches of Puerto Viejo and choose from a jungle zipline and canopy tour or a snorkel and hiking tour of Cahuita National Park.
Optionally include the undisturbed and magical Tortuguero National Park where you can explore jungle canals and possibly spot sea turtles! If you already have some of your trip planned to Costa Rica and want to add on the Caribbean Coast this is a perfect option! Or pick the Coast to Coast package below to have your whole trip arranged!
Go Wet & Wild!
Volcan, Jungla y Playa
This 4-night / 5-day package includes 2 nights at the Arenal Volcano with plenty of time to relax in some hot springs. You can whitewater raft down the Pacuare River and view nautre in its splendor while navigating class III- IV rapids.
Spend 2 more nights on the rich beaches of the Caribbean in Puerto Viejo or Cahuita. A thrilling jungle zipline and canopy tour or a snorkel and hike tour of Cahuita National Park is included.
Tortuguero and/or Monteverde can also be added to this package and we're happy to arrange your arrival and departure nights in San José too so your whole trip is planned.
Take me to the Volcano & the Beach
Coast to Coast
This itinerary is a way to discover all the highlights of Costa Rica in one optimally arranged itinerary. The minimum length is 9 days/8 nights or customize it and add additional destinations and/or nights. The base package starts in San Jose (or Liberia) and includes San Jose, Manuel Antonio, Monteverde, Arenal, Whitewater rafting and of course Puerto Viejo. Add ons can include Tortuguero and Bocas del Toro in Panama.
See details
Descubra el Costa Caribe
Explore the best the Caribbean has to offer in Costa Rica and Panama! This package will take you from San Jose to Puerto Viejo in the South Caribbean of Costa Rica and then to the archipelago Bocas del Toro in Panama. You will spend 3 (or more) nights in your hotel of choice in Puerto Viejo and 2 (or more) nights in your hotel of choice in Bocas del Toro. And there are so many activities to choose from.
Discover the Caribbean!
Costa Rica y Panama
The Costa Rica – Panama Loop package combines the must-see stops of Costa Rica with the most popular areas of northwest Panama. This carefully designed 14 day or more itinerary caters to those seeking to experience the untouched biodiversity of nature. Soak up the local culture of the inland areas and then wind your way through the Boquete region and coffee valleys of Central America. From the exuberance of the pacific coast to the pristine white sandy beaches of the Caribbean, you'll make memories that are simply unforgettable.
Let's do both Coasts!
Nuestras socios de viajes pueden designar el paquete con exactement usted desea en calquier parte de Costa Rica y también los hitos del Panama y Nicaragua. Diganos que busca y vamos a construir el paquete de sus sueños.
En la página con los paquetes de destino encontrará paquetes que puede agregar a su viaje a Puerto Viejo, como Tortuguero, Arenal, Monteverde, Bocas del Toro o Granada, Nicaragua.
Véase nuestra página de tours si está buscando tours y actividades mientras usted está en el Caribe Sur.