Best of the Area! You don't need to look any further!
Esa página está disponible también en español.
These are our favorite places in the area. Whether you're looking for a place to stay, a place to eat, a great tour company or a real estate agent, this is the place to start.

Hotels - Playa Chiquita
Jungle lodge with tropical contemporary architecture located in Playa Chiquita, a few steps to the beach. Accommodation options are double or triple rooms, bungalows for 2 up to 8 people, a family apartment with 2 bedrooms for up to 6 people and an apartment suite with kitchen available for honeymoons/couples or family up to 4 persons. Services include free breakfast, swimming-pool, bar, free wifi, parking, laundry, desk for tours and transportation.


+506 2750 0653


see reviews on TripAdvisor


Average room rate: $80


View on map
See full details
Hotels - Playa Negra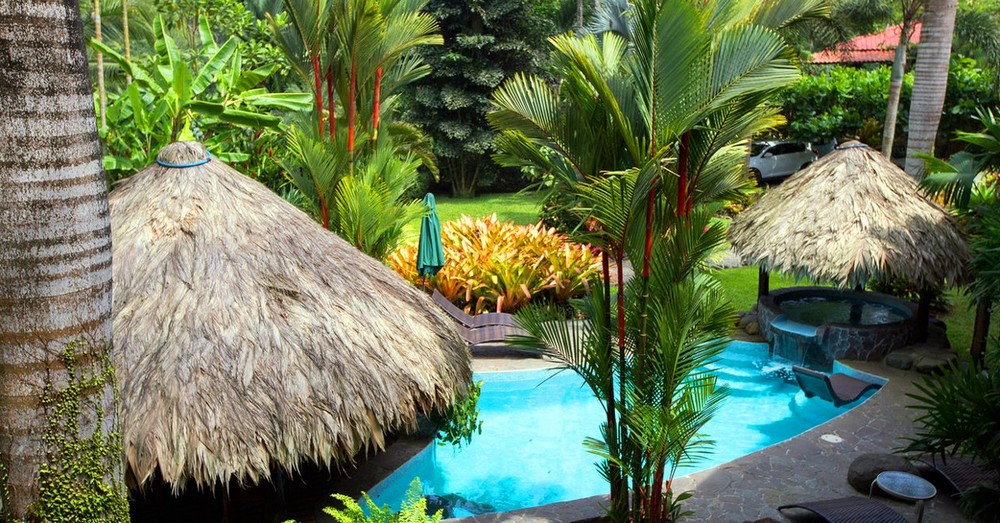 Tropical Beachfront Boutique Hotel with 25 rooms Located on the quiet sandy beach of Playa Negra. Banana Azul is limited to adults over age of 16 and offers restaurant, bar, pool and tour kiosk. Beach views, tropical gardens, comfortable rooms & friendly staff make for memorable vacations.


+506 2750-2035 / +1 305 846-8220


see reviews on TripAdvisor


View on booking.com


Average room rate: $100


View on map
See full details
Hotels - Puerto Viejo
This B&B in the heart of Puerto Viejo offers 3 suites or the tropical wood home. Located 2 blocks from the sea with a private courtyard, pool and Wi-fi. Suites offer AC, kitchenettes, organic amenities and continental breakfast. The tropical wood home sleeps 4, with one king and one queen bedroom, a kitchenette, private seating area, screened windows and ceiling fans, spacious bath with hot water.


+506 8500-8612


Average room rate: $89


View on map
See full details
Real Estate Agents
Representing properties for sale throughout the South Caribbean of Costa Rica. Staff speaks English, Spanish, French, Dutch and Portuguese.


+506 2750-0874


View on map
See full details
Real Estate and Property Management. High-end services rendered with integrity & care. Proudly serving Puerto Viejo & the Caribbean coast.


+506 8366 7578


View on map
See full details
Restaurants
Beach service starts at 10am daily. This popular restaurant also serves Breakfast, Lunch and Dinner 7 days a week. They offer free access to high-speed fiber optic internet connection for customers.


+506 2750-2035


see reviews on TripAdvisor


View on map
See full details
Beach front Bar and Restaurant. Latin Fusion food. Overlooks street and beach. Great for people watching. Open daily for dinner 5-11 pm. Winner of a national award for improving the quality of life in Costa Rica for their contributions to the environment and community.


+506 2750 0902


see reviews on TripAdvisor


View on map
See full details
Tours and Activities
Full service in-country travel assistance provider based in Puerto Viejo with a satellite provider in the capital San Jose offering trips to exciting destinations all over Costa Rica. Their goal is to offer the best possible vacation experience to all clients, including the LGBT community. Whether their clients are looking for tours, transports, hotels or full multi day vacation packages they are there to assist them every step of the way.


+506 2756 8118


View on map
See full details
Transportation
Semi-private shuttle service to many destinations in Costa Rica. Services to/from Puerto Viejo include Bocas del Toro, San Jose, Limón Airport, Arenal, Tortuguero and San Juan del Sur. Packages for Bocas and Puerto Viejo are also available. Wifi now available on most shuttles!


+506 2750-0626


View on map
See full details