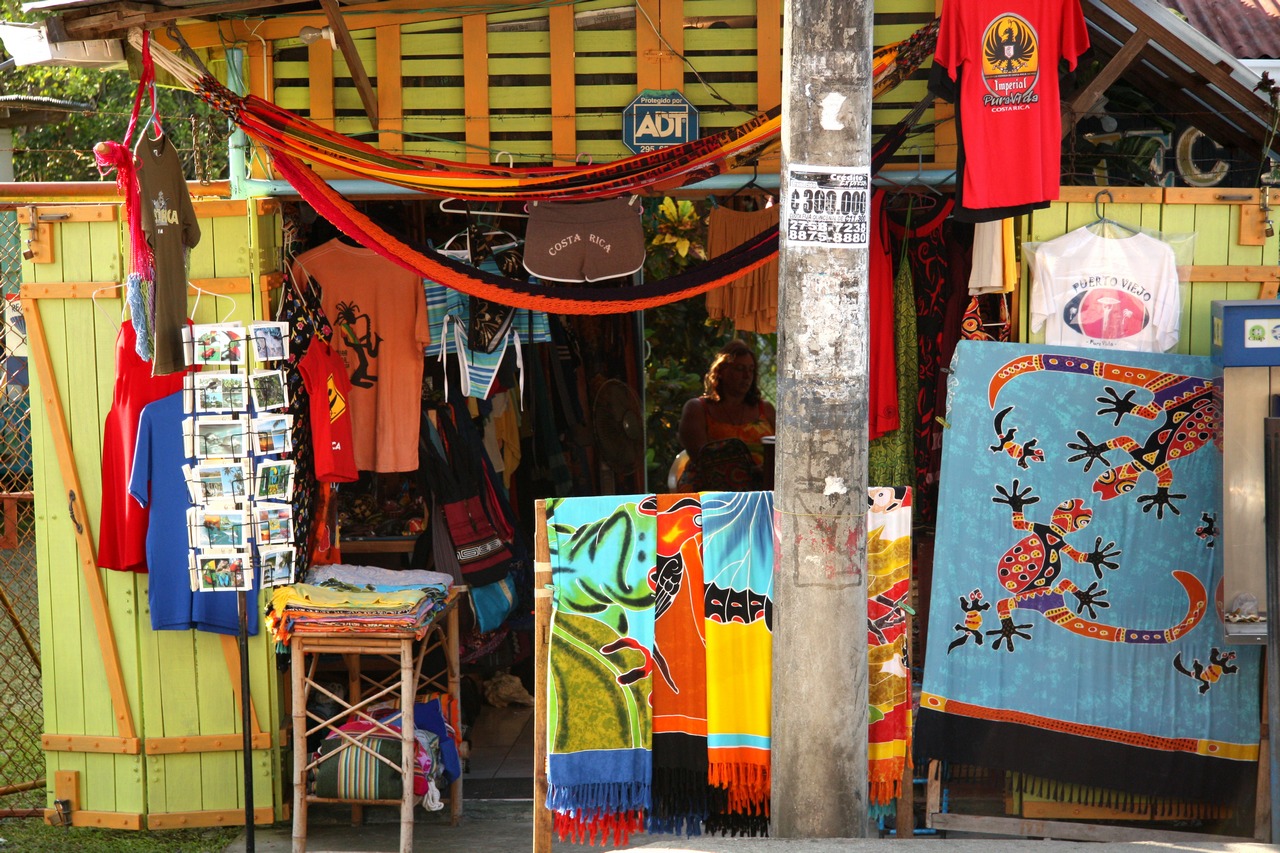 Groceries, Clothing, Souvenirs, Pharmacies, Hardware...What you're looking for is probably here somewhere!
Esa página está disponible también en español.
It seems like there's a new store opening every week in Puerto Viejo. There are places to buy gifts, groceries, liquor, crafts, books, stationary, clothes and more. This is not a complete list.
If you're looking for services like tours, transport, real estate, spa & massage, yoga, schools, medical etc head over to our services page.
Sort by: Type | Recommended | Area/Neighborhood | Alphabetic

Listings are sorted by the area of town they are in. Scroll down for options in Puerto Viejo, Playa Negra (Puerto Viejo), Cocles, Playa Chiquita, Punta Uva, Manzanillo, Cahuita, Gandoca, Hone Creek, Bribri and Sixaola.
Playa Negra (Puerto Viejo)
Punta Uva
Local store for the area. Serves locals and tourists. Groceries, beer, wine, fruits and veggies, meat, souvenirs.


View on map
Cahuita
Pharmacy offering basic medial consults, over the counter and prescription drugs, sundries.


+506 2755 0505


View on map
Additional comments from our visitors about Shopping
Add your comment or question